The Bushfire and Natural Hazard CRC's Inquiries and Reviews database contains a catalogue of 324 inquiries and reviews relating to emergency management and natural hazards across all jurisdictions in Australia between 1886 and 2023.
The data can be sorted via disaster and inquiry type, date and jurisdiction using a simple table display. For more in-depth analysis, CSV files can be downloaded allowing you to run local queries and reports.
The database also contains the full recommendations from 192 inquiries and reviews between 2003 and 2023. A facetted exploration interface enables a filter-search of 4,360 recommendations, allowing effective search and comparison through keywords and themes.    
This database can be used for a variety of purposes including:
to compare equivalent recommendations between inquiries, themes and jurisdictions
to track inquiries across jurisdiction, year and types
to download and work with all inquiries and listed recommendations for the particular needs of your organisation.
Example analysis
Below are some examples of some of the data available – inquiries by type, inquiries by hazard type and recommendations by topic. Note that much more extensive analysis is possible, according to your objectives.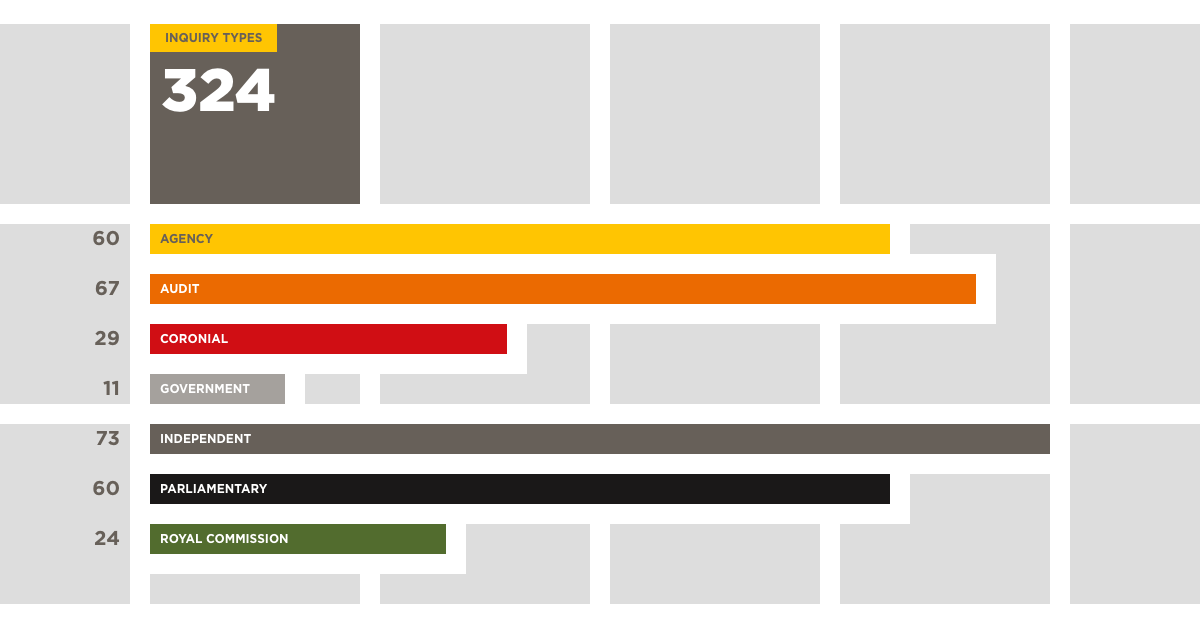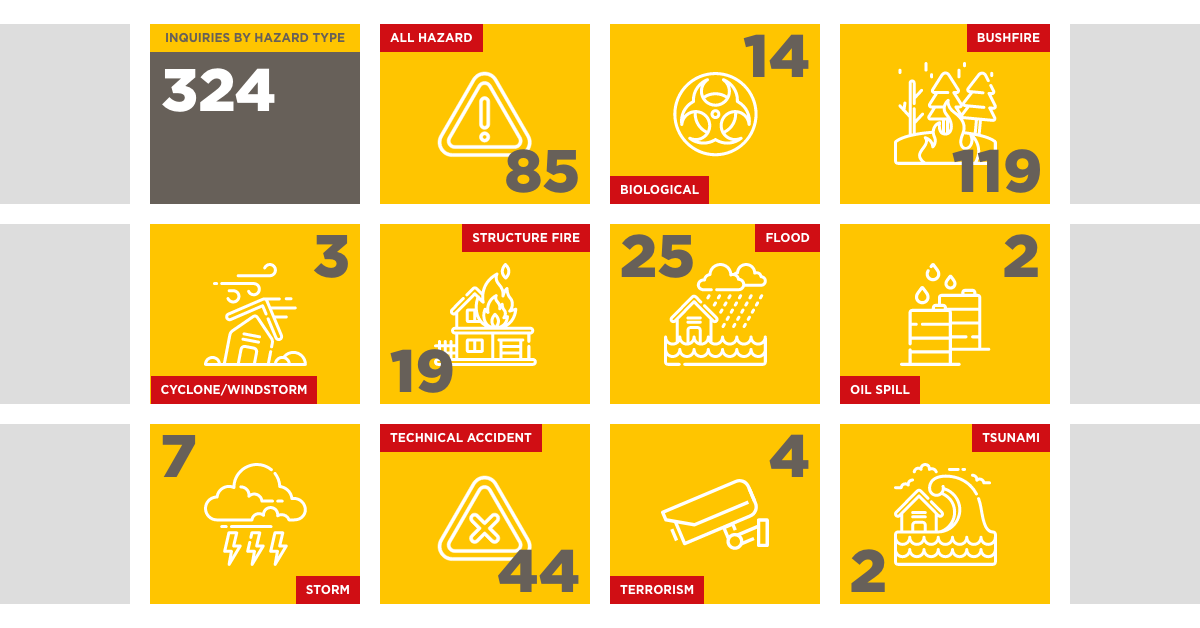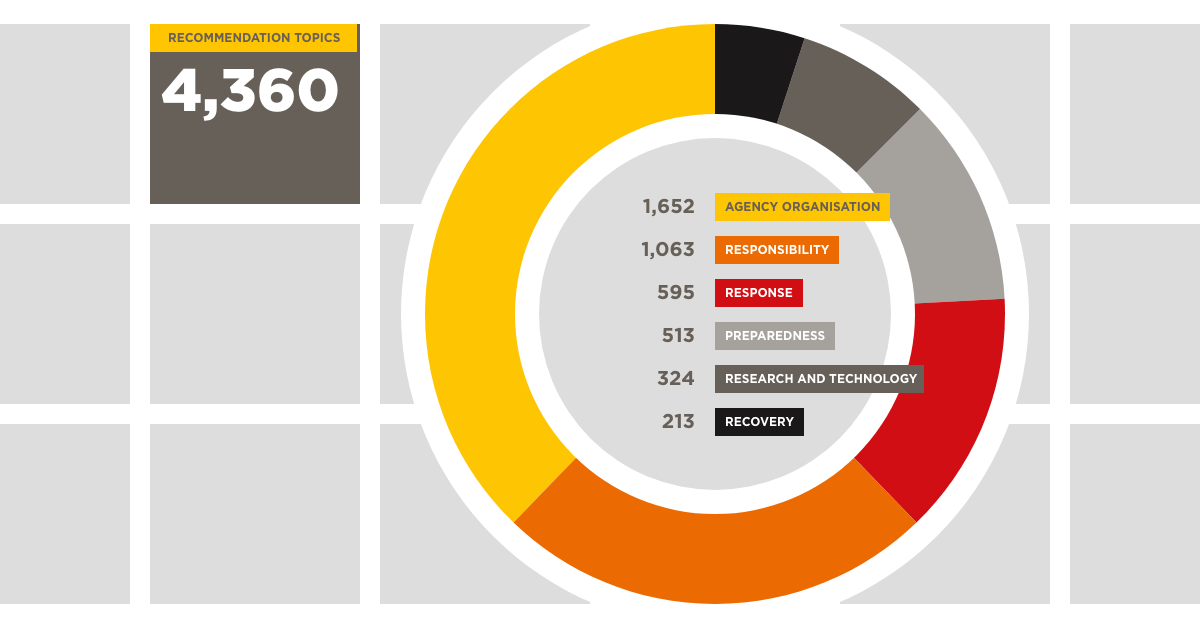 Accept the Terms and Conditions to access the data.